My last weather widget a little bit changed 🙂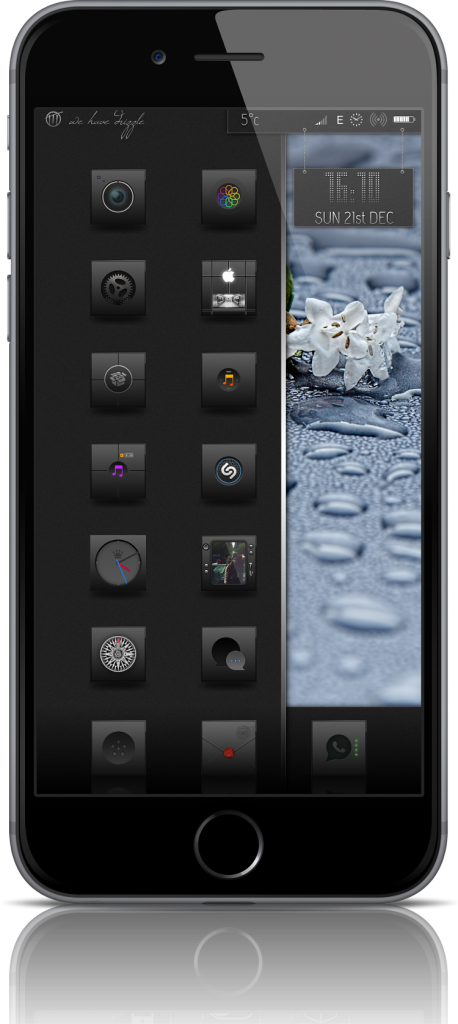 This file is pretty big, so be patient while downloading. If it's not working instantly, try wlan and 3g please!
=> HERE
Credits as always to Max Patrese for the base script.
Icons are 'Eli7e Afterhours' .. Iconomatic is self made and posted in Miscellaneous section.
---
Instructions:
Your WOEID is to set in the script at 'var locale'.
The time format you change here (for 12h mode simply delete the double slash) ..
// Convert the hours component to 12-hour format if needed
//currentHours = ( currentHours > 12 ) ? currentHours – 12 : currentHours;
'c' to 'f' here ..
document.getElementById("temp").innerHTML=tempValue+ "°c";