With a complete new weather icon set (full screen images) for 6+ (1080 x 1920 px).
Here's a little preview ..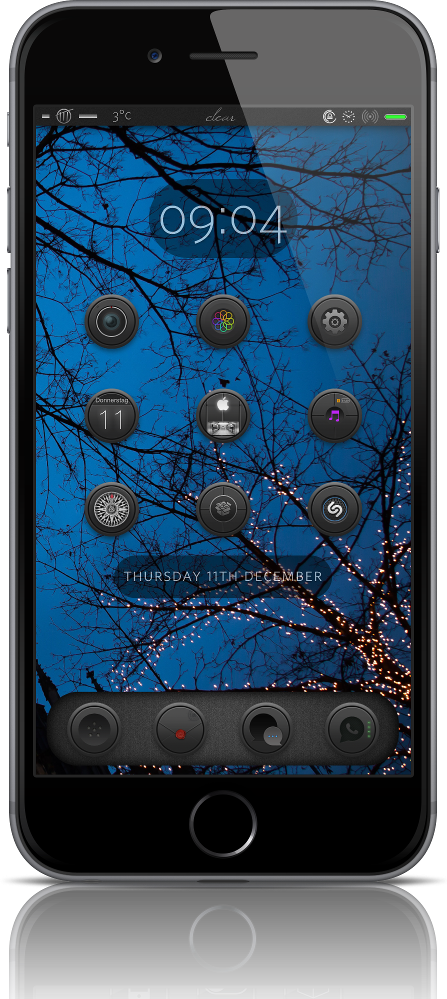 This file is pretty big (136mb), so be patient while downloading.
=> HERE
Credits to Max Patrese for the base script.
Icons are 'Eli7e Afterhours' .. Iconomatic is from 'Core by Blue'.
I hope you'll like it  🙂
---
Instructions:
The location (Yahoo WOEID) is to set in script at 'var=locale"
The hour mode from 12 to 24 is to change here .. for 24h you add a double slash (green marked) ..
// Convert the hours component to 12-hour format if needed
//currentHours = ( currentHours > 12 ) ? currentHours – 12 : currentHours;