Also actually an old one of mine, ported to 6+.
Those beautiful icons are from 'Afresco theme by Maxone'.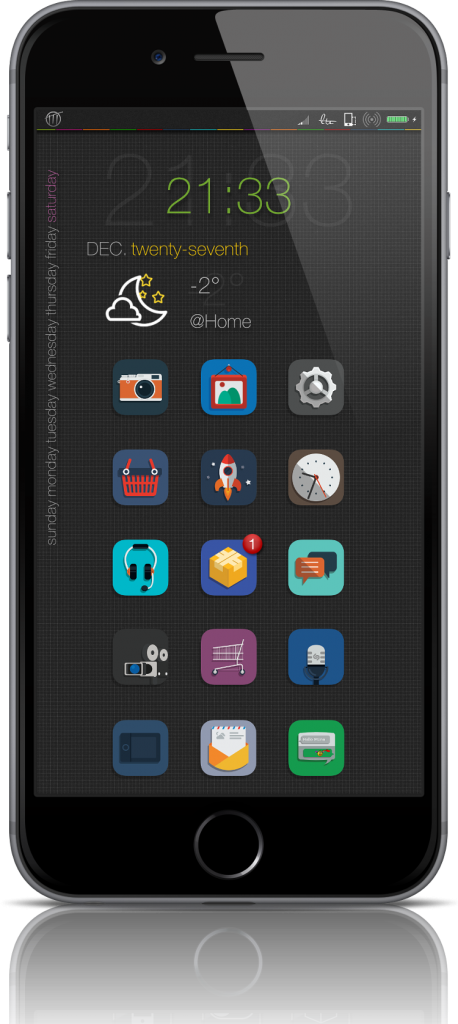 => HERE
Credits to Max Patrese for base script.
Iconoclasm layout included in the folder 'Extras'.
---
Instructions:
Your location is to set in the script at 'var locale'.
For 12h mode simply delete this double slash ..
<!– Convert the hours component to 12-hour format if needed –>
//currentHours = ( currentHours > 12 ) ? currentHours – 12 : currentHours;