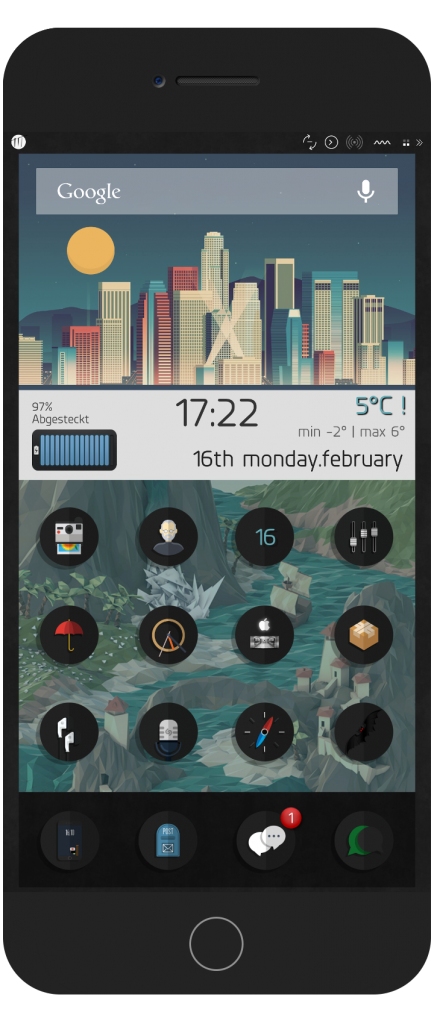 => HERE
Google Widget is not included as it's to buy in Cydia .. 'Search Widget' costs $ 1,50.
Otherwise is everything included what you need .. also several Wallpapers cause I could not decide which one I like most  😉 ..  and a template as well.
Credits to Max Patrese for the base script .. and to Blue for the battery images.
🙂