As the title says, the background (and also the layers) will change for day and night 🙂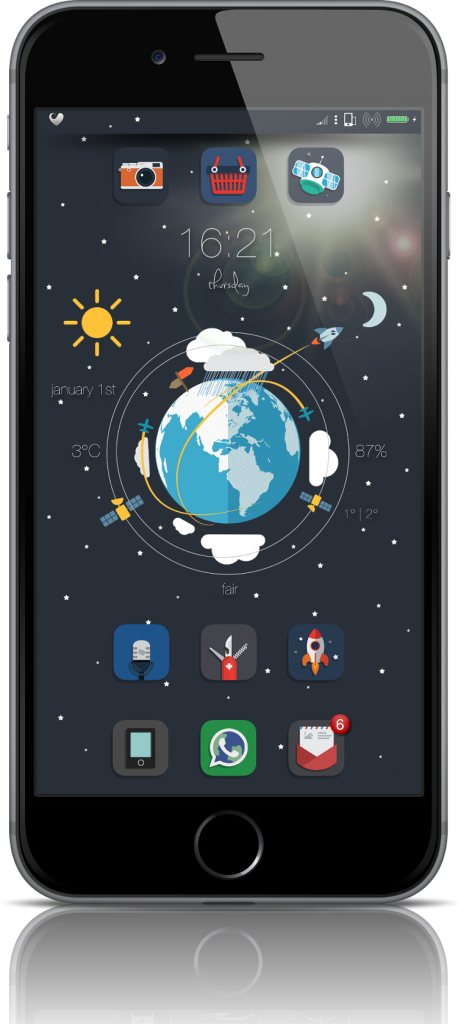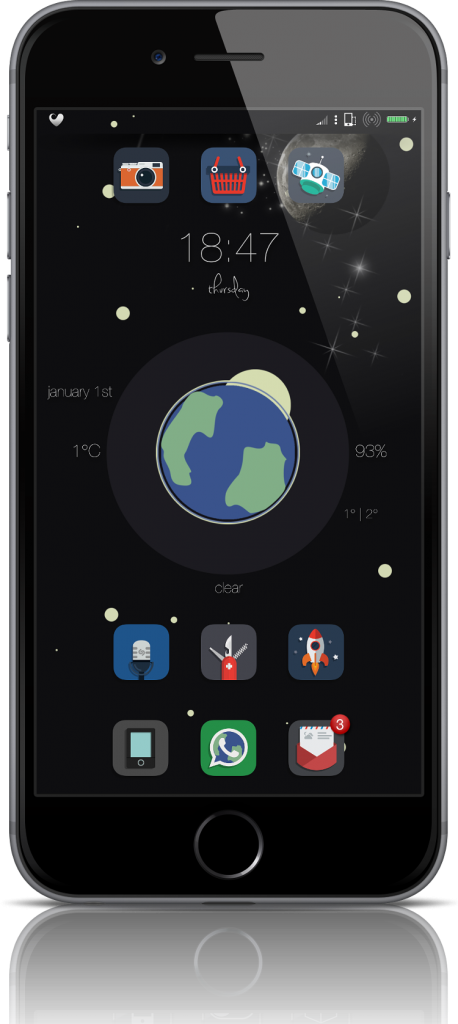 => HERE
Credits to Max Patrese for the base script.
Iconoclasm layout included in the folder 'Extras', but it's this time specially for the 6+, it will not fit other devices!
It's because of the height of the 6+ .. otherwise my first row would be too low.
Icons you see on the screenshots are 'Afresco by Maxone'.
Wallpapers are from freepic and authenpic.
---
Instructions:
Location is to set at 'var locale' in the script .. and the 'C' to 'F' you change here ..
document.getElementById("temp").innerHTML=tempValue+ "°C";
The 12h mode is to change here ..
<!– !For 12hrs mode delete the double slash in front! –>
//currentHours = ( currentHours > 12 ) ? currentHours – 12 : currentHours;
I think that's it 🙂