Ported this one to 6+ as I liked it much on my old iPhone.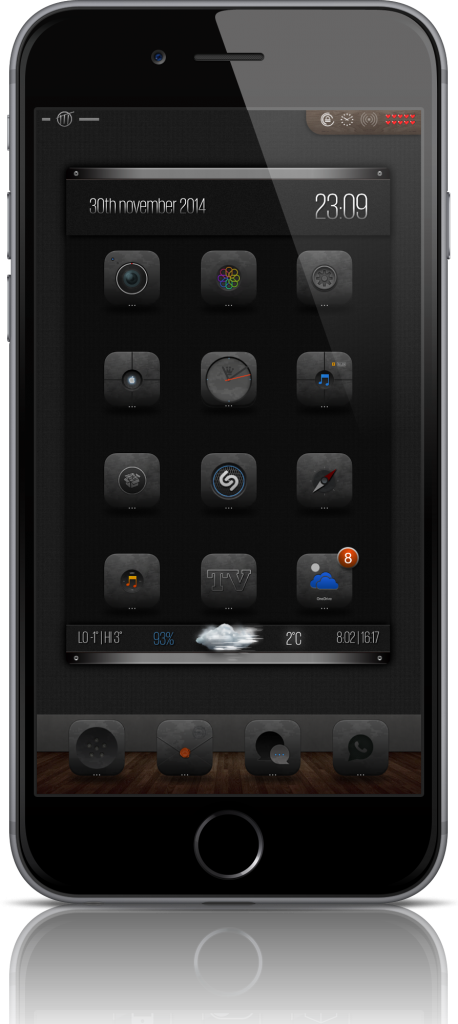 => HERE
Credits to Max Patrese for the base script and to XPPrem for the 'real weather icons'.
Iconoclasm layout in the folder Extras.
Icons are 'Eli7e Afterhours Camo' .. Iconomatic is also from 'Eli7e'.
---
Instructions:
Location is to change in the Wallpaper.html .. var locale = "651095" (to your WOEID)
For 12h mode you simply delete the double slash here ..
<!– Convert hours component of "12" to "24" –>
//currentHours = ( currentHours > 12 ) ? currentHours – 12 : currentHours;